An adventure through Uganda calls for a visit to the ever-so-magnificent Murchison Falls National Park. This beautiful park is among one of the most popular sights for visitors to the Pearl of Africa.
When you witness the powerful waterfall of Murchison Falls, you'll understand why the entire 1,500 square miles of park grounds are named after the cascading falls.
Enjoy the spectacular sightings of wildlife such as elephants, lions, giraffes, antelopes, jackals, hyenas, Uganda kobs, oribis, buffalo, hippos, waterbucks, Jackson's Hartebeests, bushbucks, and hopefully the elusive leopard and hyenas, among others.
Ziwa Rhino Sanctuary is on our path and on this itinerary as an optional activity that fits into this 3-Days tour.
ITINERARY ACTIVITIES (3 DAYS)
DAY ONE: Meet your guide and enjoy a scenic road trip to Murchison Falls National Park. On the path there, we'll stop by Ziwa Rhino Sanctuary for an unforgettable encounter with these extraordinary endangered species. After lunch continue on the route to your lodge in time for dinner. 
DAY TWO: After breakfast you leave the lodge on a magical wildlife game drive with an experienced park ranger. A coordinated visit to the Top of the Falls where visitors experience the forces of nature in the mist and power of water flow. Return to your lodge in time for dinner.
DAY THREE: On this last day, after breakfast and as you exit the park area, enjoy the drive with scenic views of wildlife and spectacular landscapes.
Have extra time? Add other activities to your itinerary (see below)
We will plan out the best itinerary for your needs from assistance with flights, obtaining all the necessary permits, passes and visas to completely providing you with the best possible itinerary under the care and safety of our trusted guides. We also provide 24/7 customer service during your safari.  
TO BOOK A TOUR OR A CONCULT WITH US:
Email: backtothesourcetours[@]gmail.com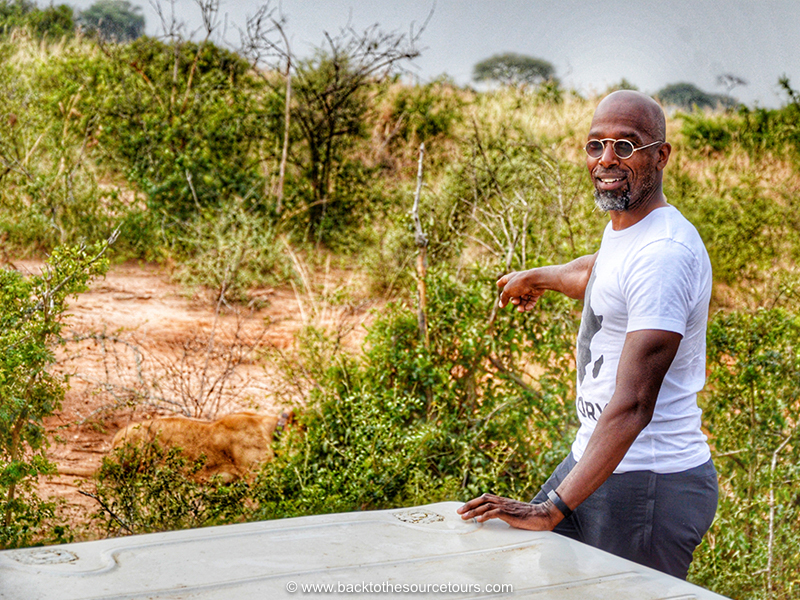 "Contact Us" for further understanding of your desires.
We are here to serve you via phone calls, emails, or video conferences. Let us know!
SELECT HOTELS AND INFO ABOUT THE AREA