If you're planning or want to travel for longer stays, let me provide you with some guidance on everything you will need for your electronics. 
Below are a series of products that I use and completely recommend when traveling. I hope it answers many questions you may have about your journey.
Let's be fearless together and take the steps to live in our purpose.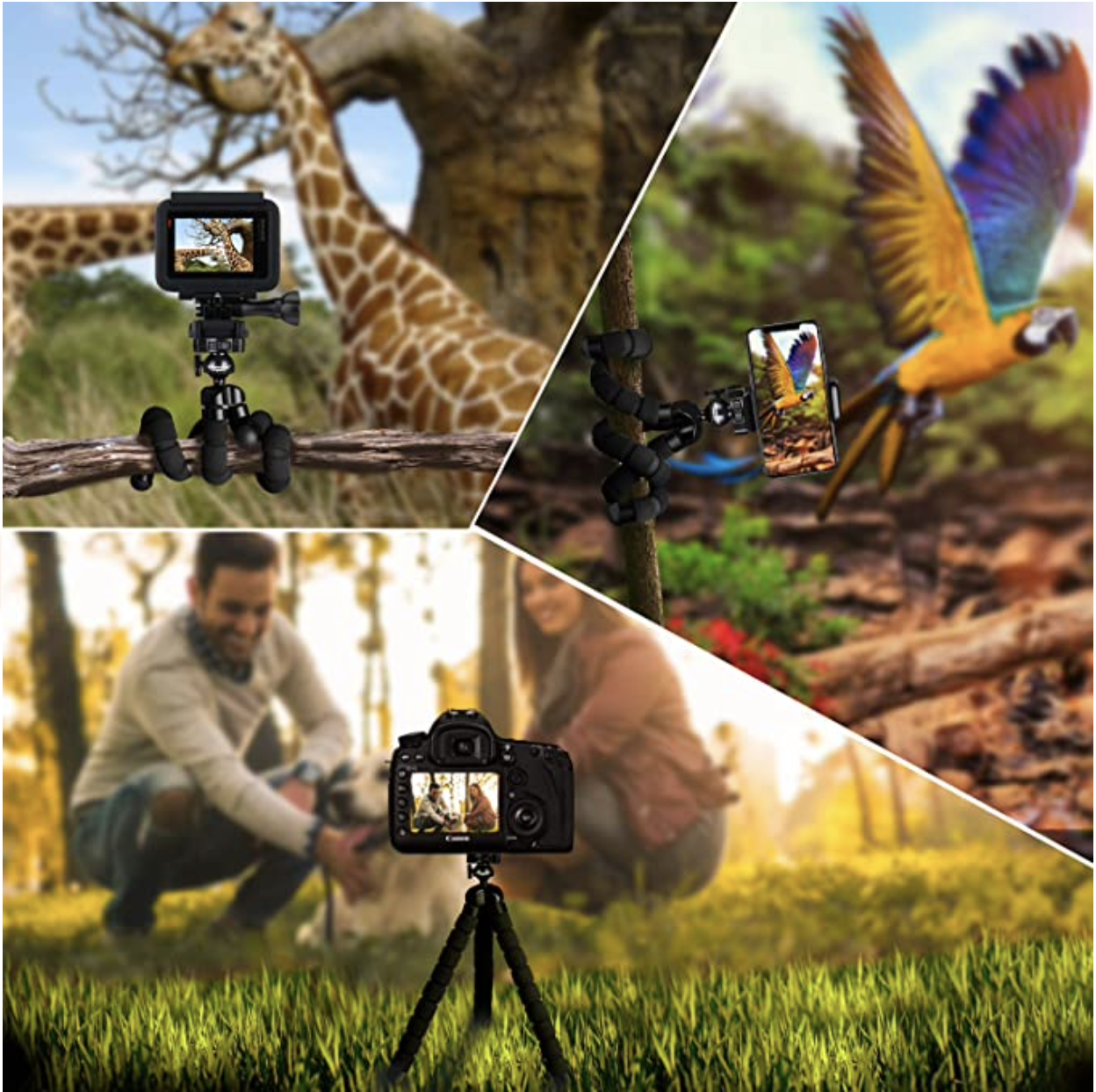 A POWERBANK that is long-lasting and with enough power to charge your devices quickly and efficiently like the brand Anker. This is the most used item in my arsenal of travel products. I love Anker because I had one that last 5 years of use and even fell off of a moving motorcycle in my hands. I gifted my friend my old one and he is still using it to this day.
A CAR CHARGER that is multi-use if needed. You want to be able to recharge your phone if all else fails. It's better to be prepared than not. I have had to pull it out in taxis, while on safari, and many other times.
Get a few UNIVERSAL TRAVEL ADAPTER 

based on the country you are visiting and others you are considering. These types of adaptors are great because it comes with an extension cord. Perfect to charge your laptop, phone, iPads, etc.
A PLUG SET is a great backup and gives you the ability to multi-charge devices. If you plan to be on the road and moving about, having a few extra 

plugs will be very handy.
A great SOLAR CHARGER

can solve so many of these problems in low-electricity regions. I would say with full confirmation that my solar charger has really come through for me. The problem then becomes everyone wants to charge to so maybe bring a few if you can. No matter what you will make really good use of them. And at least the one I use and sharing the link with you also has a powerful flashlight.
A few SOLAR LED BULBS will come in handy anytime you travel to a country with weak electricity or camping. This set recommendation has a strong shell so it's safe to pack it in a tight space. I've used these for a max of 8 months. You can use it as a regular lightbulb as it's recharging, you can charge it with the solar panels, and lights up with moisture.
HEADLAMP FLASHLIGHTS

are very useful if you are visiting countries with unstable electricity but also for night visibility.
This WATERPROOF 

PORTABLE SPEAKER

means you are now totally prepared to start the party anywhere, ok, and also have better sound if you playing videos or music from your devices. These are quick to charge and can withstand humidity.
A heavy-duty EXTERNAL HARDDRIVE

is a great accessory to have if you require space to store all the videos and photos you'll be collecting.




Can't go wrong with a brand like LaCie. Make sure you don't depend on an external hard drive that requires electricity to turn on. That is a disaster waiting to happen when you are in unpredictable electricity countries.
Bring extra

CABLES/WIRES

for your devices. This is an A-Must! Your wires can easily get missed placed. When the electricity is unstable, your wires can burn out. Always unplug your devices after a blackout. Don't just leave your devices plugged up unnecessarily. This is why it is very important to buy good quality products.



A SPARE PHONE because you just never know what will happen. It's better to be prepared just in case. It can be a simple smartphone that you keep tucked away for emergencies. A system failure or cracked screen can be fixed by local techs most times, but then there's theft which is quite unpredictable.
HEADPHONES make this list totally complete. Depending on your headphones/EarPods, etc., you'll need an adapter if you want to use them to watch content from the plane's TV screen. Most planes only have USB and AUX connections.