Welcome back! Much has changed in the world since our last group trip that ended January 2020, pre-Covid days for most of us.
After a recent visit to Uganda, we are reignited by the great progress and quick response of governments and the hospitality industry.
This goes for many countries who have adapted to assuring all staff and tourists are safe and very well sanitized.

From March through April 2022, the Back to the Source Tours team and partners are organizing a group trip through the Pearl of Africa, Uganda. From wildlife safaris, music festivities and a beautiful dose of culture, art, and community to adventurous journeys with a fantastic group of cool travelers.
Space is limited.

We will have 2 types of budget options for accommodation in most areas and 6 itineraries to pick from.

STEP 1: Complete the travel group's REGISTRATION FORM.
If you want to be added to the "Influencers Itinerary" please check the proper box titled: "Influencers' Itinerary" in the form.
Travelers requesting this option should personally know one of the influencers or the organizing team. You can also submit your social media credentials for simple approval.


Travelers must have a negative Covid test result upon arrival and departure OR show a Covid vaccine card.
REGISTRATION FORM 2022 Group Trip

ABOUT US: Back to the Source Tours takes special care into planning perfect vacations for our clients with a focus on their needs, budget, group size, etc. In some cases, even the season (off-peak/on-peak) makes a difference within the tourism sectors.
Please check out our pre-packaged tours. We also love preparing custom packages, so feel free to share with us the types of adventures you'd like to experience during your vacation. We are East Africa travel experts in Uganda, Kenya, Tanzania, and Rwanda. Ask us why these are awesome countries to visit.
You may also contact us directly and schedule a phone call or Zoom meeting. Thank you and Happy travel hunting!
JOIN

the 2022
travel group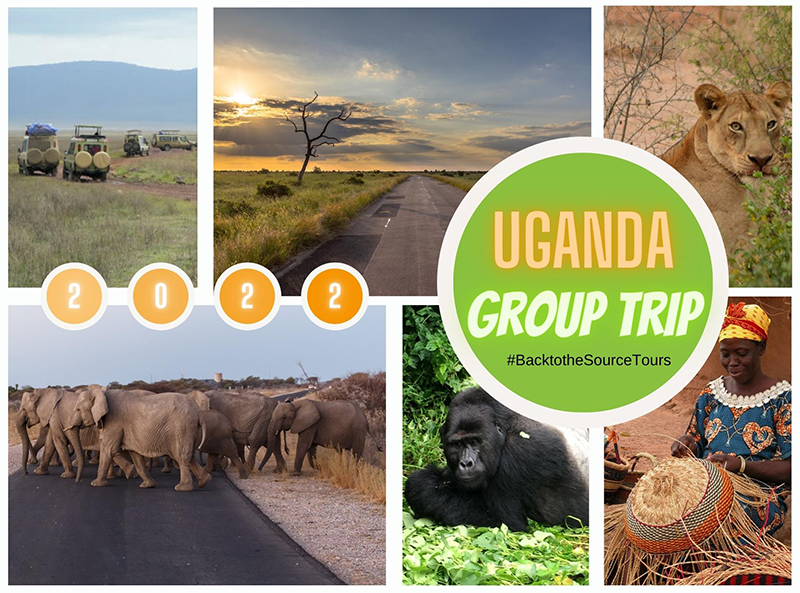 REGISTer: 2022 Group Trip
"Live with no excuses and travel with no regrets"
– Oscar Wilde