If you love immersing in destinations that nature has been generous too, look no further.
A south/western Uganda trip leads you into a multi-award winning gem that has it all; pristine savannah parks with thriving populations of wildlife, rainforests, both wild and habituated primates, thousands of rolling hills, crater lakes that have been repeatedly ranked among the world's 10 most beautiful. 
---
Without question, a wildlife game drive is always on a safari itinerary which is why we did not list it here. Because experiencing a game drive safari isn't the only exciting thing you can do in Western or Southwestern Uganda, here is a list of 20 activities to consider when planning your perfect itinerary.
1. Chimpanzee Trekking:
Chimpanzee trekking in Kibale Forest National Park is a popular and highly recommended activity for a western Uganda safari. The walk is for groups of 6 people per ranger guide. 
Chimp trekking can also be done in  Budongo Forest, Queen Elizabeth NP.
While exploring and walking through the lush forests your expert guide will enthrall you with stories and facts about the forest and her other inhabitants including other species of primates and birds and other big mammals. Advance booking is most important especially during peak season.
---
You will also have a similar experience chimp trekking through the Kyambura Gorge, however, this side of Queen Elizabeth NP has very few chimpanzees, making it much harder to trek.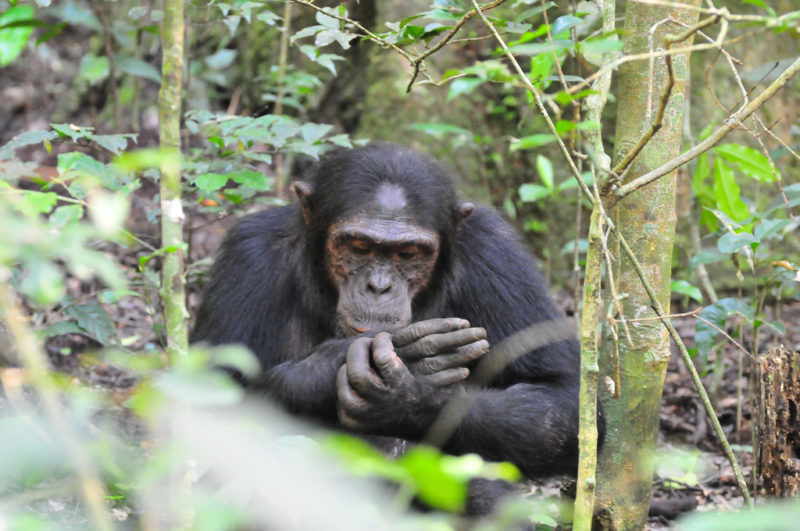 ---
3. Tea & Coffee Plantation Tours:
Tea and Coffee Plantation Tours:
The landscape here is largely hilly and features extensive tea and coffee plantations and well-maintained plantain farms.

---
5. Mountain Climbing:
The highest landmark is Rwenzori, a majestic mountain that offers endearing climbing challenges destined to the third highest summit in Africa, Margherita (5,109 meters above sea level). If you wish to encounter snow on the Equator, it's one of the only four places in Africa that experiences winter all year.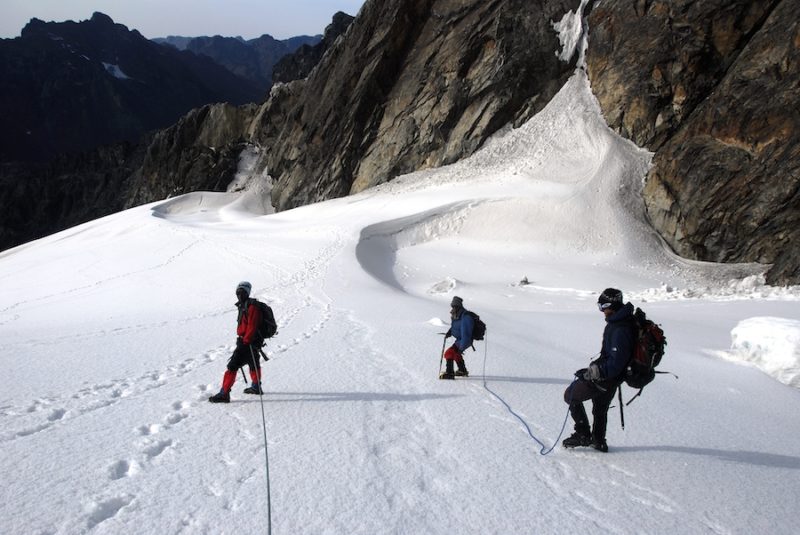 ---
6. Boat Cruises & Canoes:
Take on a scenic boat cruise along the Kazinga Channel, a 33km long natural and pre-historic canal that joins Lakes Edward and Lake George. Formed by tectonic activity millions of years ago during the formation of the rift valleys, the canal, 2 to 3kms at its widest, is now the most dominant feature of Queen Elizabeth National Park and one her key tourist attractions.
Usually, a boat cruise is added to itineraries in Queen Elizabeth NP.

Then there are canoeing excursions on Lake Mutanda which is in the Kisoro district between Bwindi Impenetrable & Mgahinga Gorilla National Park.

---
8.

Cultural Village Walk

:
Discover Traditional Bigodi in the Kibale Forest NP area – Explore the atmospheric village of Bigodi and its Wetlands guided by professional field-guides.
The walk will take up to 2 to 4 hours depending on the pace of the group. According to your interests, you will first visit traditional healers who will happily share their knowledge about herbs, plants, and local medicines. Secondly, you'll visit community homes where you will hear interesting stories about birth, marriage, ceremonies, clans, and their traditional life.
Along the way, you will have a chance to interact with community conservation leaders and their active programs, visit a local church, and the Bigodi trading centre, a hub of rural life, food and activities.
Other community and nature walks can be found in Bwindi Impenetrable National Park.

---
10.

Bigodi Swamp Walk

:
In the Kibale Forest NP area, Bigodi Swamp Walk is an initiative of the local community and is known for its rich diversity of birds and primates. The walk is about 4km in length taking 3-4 hours at birding pace with local community guides. All proceeds from eco-tourism go back into the community, a conservation project well worth supporting.

---
12. Hot Springs:
One of the things you do not want miss at Semuliki National Park are the two Hot Springs –there is the male hot-spring Bitende it's about 12 meters in diameter, the female hot spring is called Nyasimbi and is a boiling geyser which spurts out bubbling water and steam about 2 meters into the air.
A cool activity hear is to boil eggs and eat them a few minutes later. A sight worthy of the driving distance to it.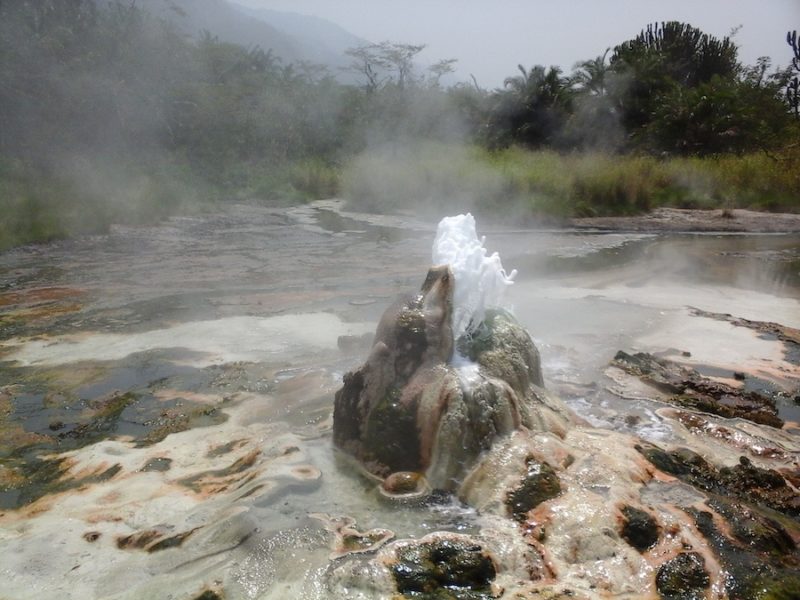 ---
14. Forest Walks:
The Maramagambo Forest located in the Queen Elizabeth NP area is the ideal destination for hiking as well as nature walks and offers a chance to explore some of the stunning crater lakes from a different angle.  The tree-shaded trails through this glorious verdant forest offers you a rather different experience compared to that you get when exploring the open savannah. The most well-liked destination here are the impressive Bat Caves and the glowing blue water lake.
You will find that western Uganda has lots of cool places to enjoy nature/forest walks. The one mentioned above happens to be one of our favorites.
---
16. Farm Activities
In Mbarara there is this awesome place called Emburara Farm Lodge worthy of an overnight stay so that you can participate in our favorite activity which is discovering a sense of tranquillity alongside their well-tempered long-horned Ankole cows in the early morning hours. The farm staff are friendly to visitors and have several activities throughout the day and evening. Guests are welcome to simply watch the process by the guided tour or even better participate hands-on. 
A side note: this lodge has a great pool, gym, and spa services. You can make a weekend itinerary just in Mbarara. Visit the museums, tombs, and other historical sites.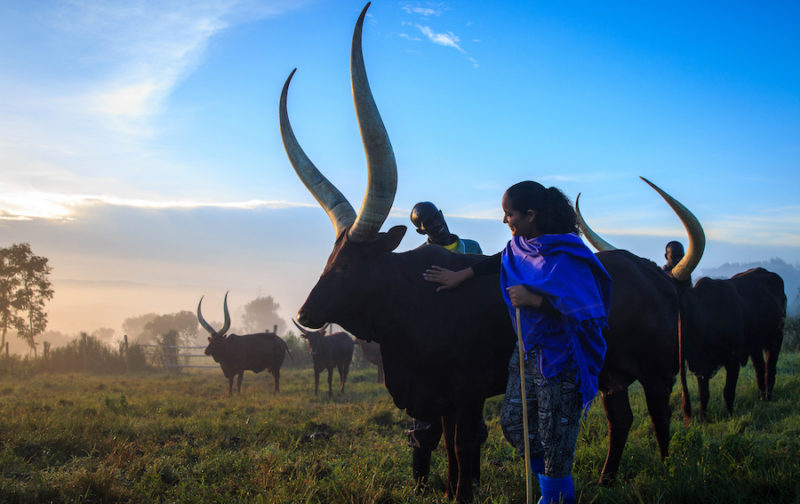 ---
18. Flying Safaris | Air Transport
Aerial safaris have that added element of awe with endless breath-taking views. All flights are no longer than 1.5 hours ensuring passengers arrive at their destination feeling refreshed and energized to take on their itinerary.
---
20. Enjoy your stay!
A hotel can make or break your experience. There are hotels/lodges/cottages in and around all National Parks that will inspire you to use their amenities like infinity pools, spas, gyms, views of the savannah, etc.
This is why we encourage our clients to let us know what is important to them with an overall perfect itinerary, prior to us giving them a quote.
Fill out our "Travel Form" and let us know what you are looking for in your next bucketlist vacation.
2. Gorilla Trekking:
Prepare yourself for an unforgettable meeting with the Mountain Gorillas in Bwindi Impenetrable National Park in the southwestern part of Uganda.
The terrain is far from easy to negotiate but it is well worth the effort. A trek through this, one of Africa's most ancient rainforests, in search of the endangered Mountain Gorillas, ranks among the world's premier wildlife encounters. Gorilla trekking is a captivation and unforgettable experience which more than repays the effort needed to reach Bwindi and to trek through the forest. 

---
Mgahinga Gorilla NP is next to Bwindi and also protects the rare mountain gorillas that inhabit its dense forests, and it is also an important habitat for the endangered golden monkey. Although this is a less-visited park it also has gorilla trekking schedules.
---
4. Touring Historical Sites:
Take a historical journey into ancient Africa as you explore kingdoms throughout the region, most of which were founded over four centuries back. There are several sites throughout the west and overall Uganda to include tombs and many religious-based sites.
---
While in Mbarara visit the Biharwe Monument erected on Biharwe Hill in commemoration of the "Biharwe Eclipse" which was dated by astronomers and historians to have taken place in the year 1520 AD.
There's a breath-taking trail that guides you to the top of the hill reaching the Biharwe Eclipse.
---
Igongo Cultural Centre in the lively town of Mbarara is a leading recreational complex comprising of the captivating & one of the best museums in Uganda.
It is the ultimate destination for lovers of history, art, culture, and comfort. The complex is an attraction to a diversity of people and cultures both local and international. The nearest game drive destination is Lake Mburo NP.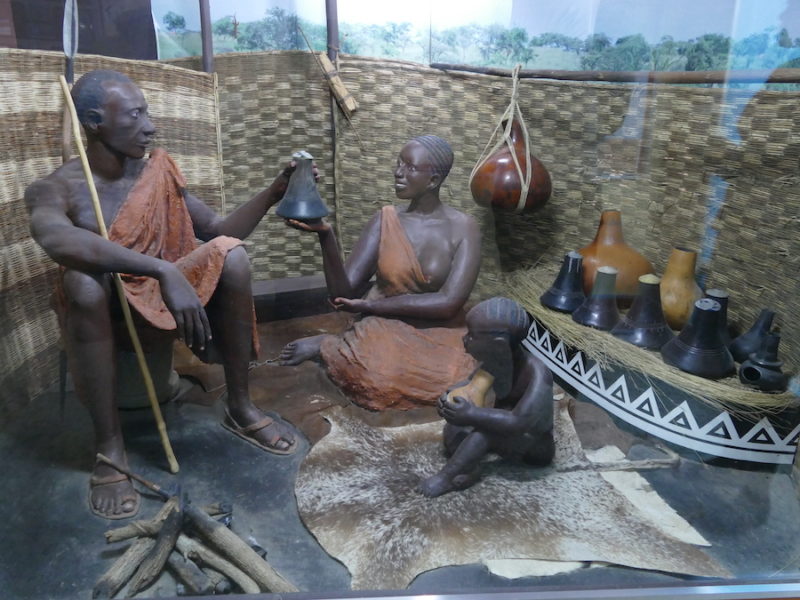 ---
7. Lion Trekking:
This lion trekking experience, allows you to become a researcher for a day, as you learn to use telemetry to find the different lion prides who roam the savannah of Queen Elizabeth NP. We can honestly state there is no better way to find and photograph lions in all of Uganda.
The lion is one of the most sought-after safari species and one of the most impressive to observe.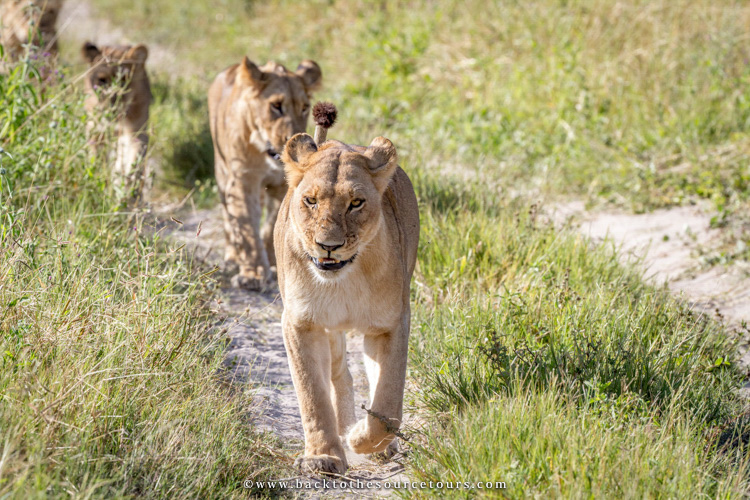 ---
9. Crater Lakes Touring:
Western Uganda's Crater Lakes provides the most beautiful scenery well-positioned between the western arm of the Rift Valley and the foothills of Mount Rwenzori.
You can plan guided hikes, climbs, and biking tours to include, boating on a reed boat and fishing.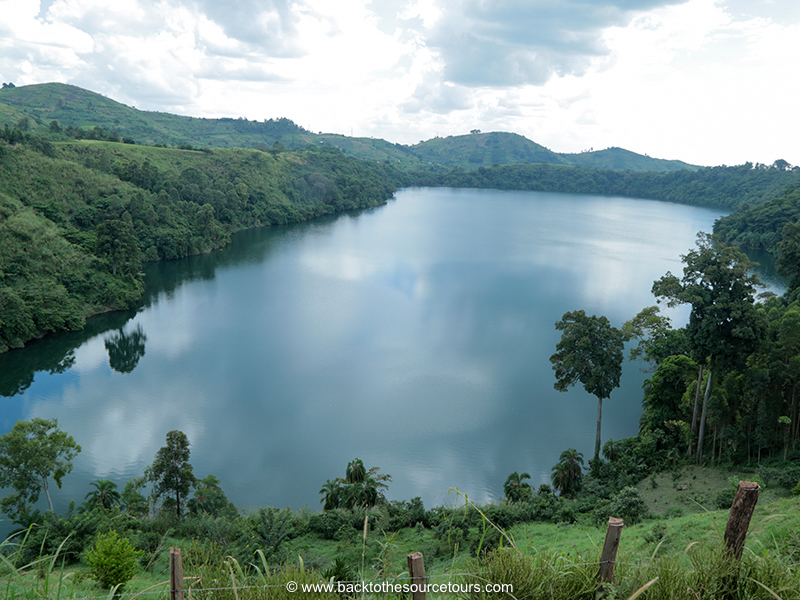 ---
11. Birders Welcome:
Uganda is a bird watchers paradise. Over half of all bird species in Africa can be found here, making it one of the richest birding destinations on the continent. Crammed into this diminutive country is an astonishingly rich diversity of habitats, from the scenic shores of Uganda's many great lakes to the lush forests of the Albertine Rift, the banks of the mighty Nile River through to the Impenetrable forests of the south.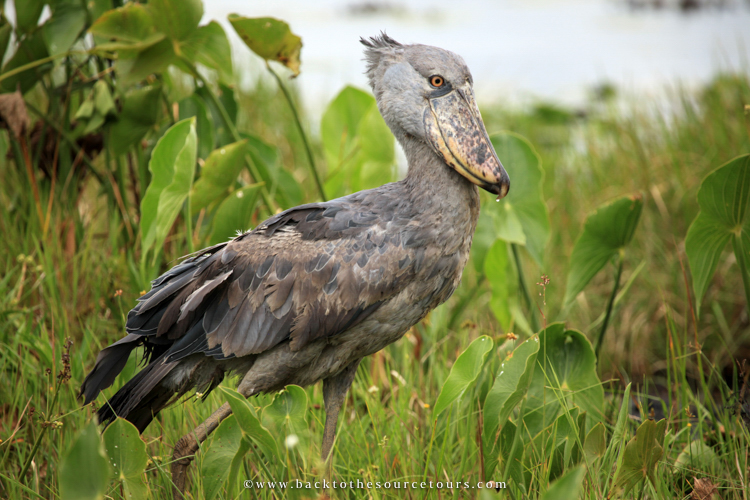 ---
13. Visit Batwa Pygmies:
Visit the Bambuti Pygmies community which live on both sides of the Semliki River and are closely related to the Basu Pygmies of the Democratic Republic of the Congo.
The groups were evicted from their ancient forests, though the Bambuti have limited hunting and gathering rights.  They also can legally grow marijuana and smoke it.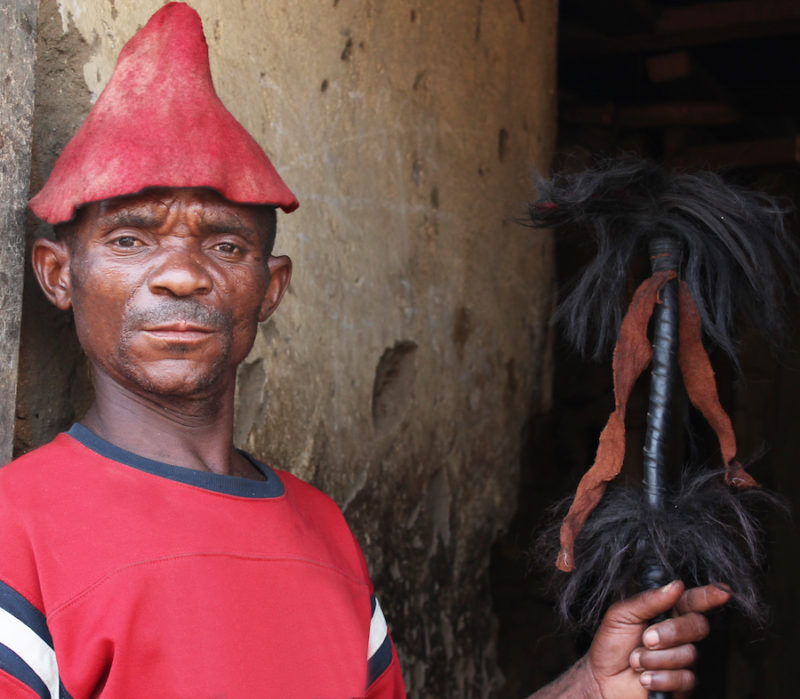 ---
15. Batwa Cultural Experience
This is a great addition to a Bwindi Impenetrable NP itinerary. The "Batwa Cultural Experience" is a demonstration of the Batwa's hunting techniques, their honey gathering process, learn about medicinal plants, and see how they make bamboo cups.
Women of the community perform a powerful but sorrowful song that echoes the richness of their fading culture. This is a 3 to 4-hour experience.
---
17. Cities Worth Visiting:
Fort Portal is located in the heart of major tourism sites including the snowcapped Mountains of the Moon, also known as Rwenzori Mountains.
Fort Portal is a serene, peaceful, and tranquil town,  usually a stopover for tourists in transit to their safaris.
If you choose to spend the night in Fort Portal enjoy the town's dance clubs and bars.

---
Another great town that comes to life when the sun sets is Mbarara. The city has dance clubs to keep your heels up and dance until dawn, beer bars, rooftop bars which take in the city's skyline and intimate lounges.
There is a limitless number of places to choose from, for your pleasure.
---
19. Community-Involvement Projects:
In Kibale Forest National Park there are several interesting hands-on activities and tours that travelers can partake in. This privately-owned property in the edges of the national park has implemented some great initiatives surely a rewarding journey for travelers.
The projects include meeting with a youth group of nature photographers, go on a guided medicinal plant garden tour, learn about their anti-poaching programs, how they are managing wildlife-human conflicts, and visit several of their community agriculture projects.
---
In Mbarara, there is a great initiative that supports the women of that community. You'd take a tour of their village, their workspaces, learn about the activities the women are involved in such as making arts & craft products, how they sell items, visit the children's schools, and watch how local food is cooked. 
The itinerary below can be as short as 6-days and as leisurely as 10+ days.
Check out this popular route: You leave (1) Kampala, stopover at the (2) Equator, and have lunch in (3) Mbarara. Reach (4) Bwindi Impenetrable NP and go gorilla trekking. Continue on to (5) Queen Elizabeth NP for a game drive and boat cruise. Afterward, head over to (6) Kibale Forest NP for chimp trekking. Stop by (7) Fort Portal for lunch and shopping before reaching (8) Entebbe/Kampala. Enjoy the many activities in-between.
You can also choose to follow this route in the opposite direction. Both ways are popular. It all depends on the extra activities you'd like to experience.
Wildlife Sanctuaries: Air Balloon: Waterfalls: Horseback Riding: Canoe Rides: Sports Fishing: Golf: Nightlife City: Equator Crossing:
National Parks in Western Uganda:
National Parks in Southwestern Uganda: