A Luxury safari experiences in the wilderness
The hike up to the tented and intimate cottages is an experience in itself with well-maintained walkways and wild trees. The rich landscape and luscious nature joined together with birds chirping is an experience of a lifetime. All of their cottages are nestled and beautifully crafted within the landscape giving each cottage a unique view of Lake Kikorongo, Lake George, the vast landscape of Queen Elizabeth National Park, and even for some cottages the world-famous Kazinga Channel. Each Cottage allows for privacy and for each guest to unwind in their own intimate piece of paradise".
About Sustainability Practices:
As our vetted hotel partner, together we are fully committed to sustainability measures in the short, mid, and long term.
Kikorongo Safari Lodge's various philanthropic projects reflect a deep commitment from their team. Staff is involved and everyone is passionate about looking after the local communities, wildlife and environment.
Wherever possible, their food and supplies are sourced locally to ensure the surrounding communities reap the benefits of tourism on a commercial level. They purchase their coffee from estates in Karatu, dairy products from farms in Southwestern Uganda and fresh fruit and vegetables from Kasese's central market.
For fish produce they source it from fellow fishermen on Lake George. All fish are caught according to individual quota regulations and purchases are shared between the group.
Dry goods are purchased from Kichwamba. Only 12% of our dry goods are imported, these are always items that are not grown or made in Uganda but are essential to maintain their high standards of hospitality.
Amenities:
15 Premium Luxury Tents
8 Intimate Luxury Cottages
AKids Play Area
Swimming Pool
Bar & Restaurant
Wireless Fidelity (Wi-Fi)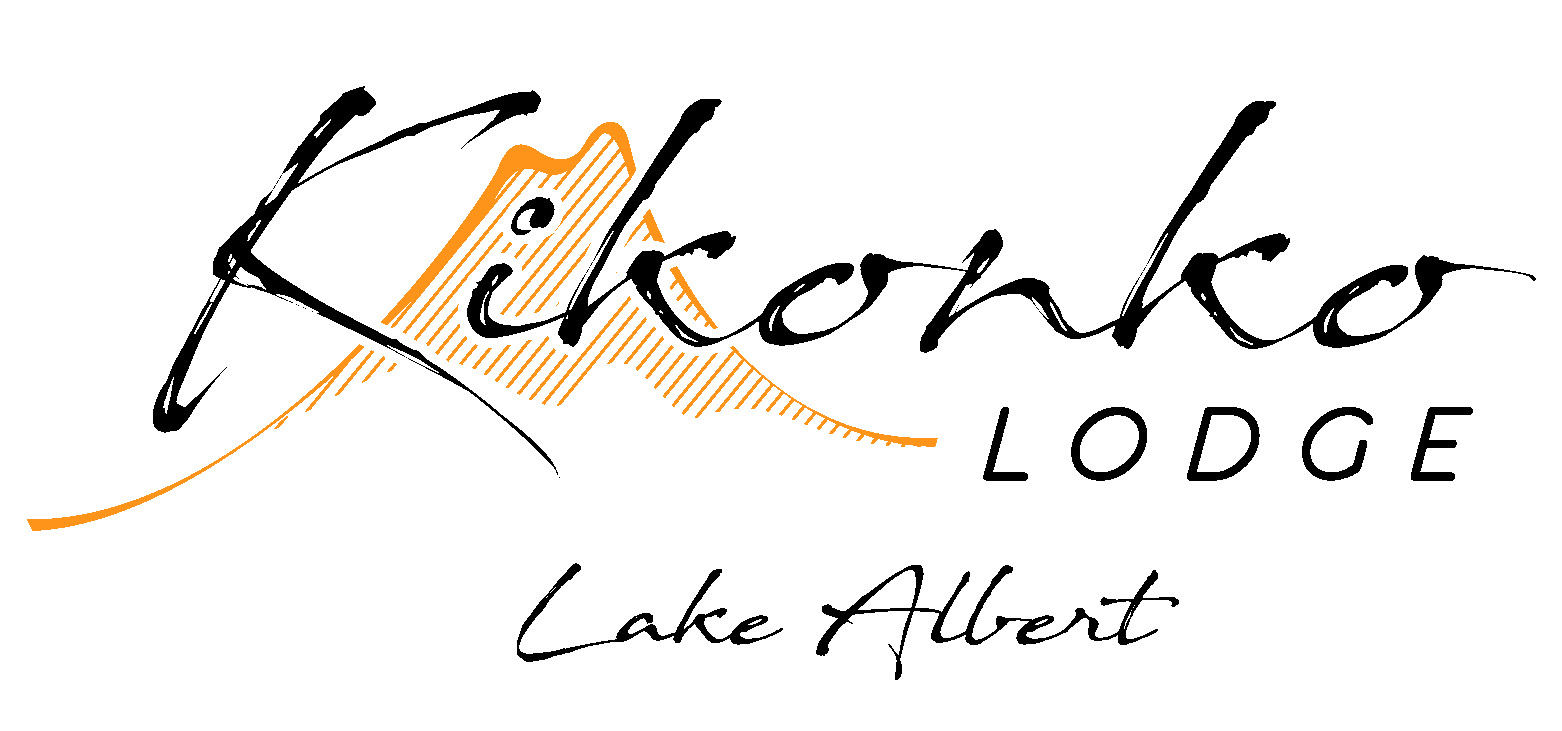 Kikorongo Safari Lodge's accommodation is divided into two sections; the sunrise and sunset wing. The guests are assigned specific cottages depending on their view preferences. Their Premium Tented Cottages are located at the highest point of the Kikorongo escarpment and spread across the hill in between two rift valley gorges. This accommodation option is ideal for honeymooners, families, professional photographers, and writers.
Kikorongo Safari Lodge's Intimate Cottages are located at the edge of the landscape. The cottages are much smaller in size for guests who prefer more intimate spaces and are secluded at different points of the property.
Our clients are assured of complete privacy and alone time with the birds that surround these cottages. One should expect to catch a glimpse of the Shoebill Stork, Saddle-billed Stork and many others.
The views of Lake Kikorongo and Lake George are still properly captured on the balcony of these cottages and the sunrise is especially glorious. The accommodation option is especially ideal for birders, couples, writers and photographers and travellers that prefer not to hike to their accommodation.
Photo Gallery of premises