S

o much more to explore in Central Uganda 
Enjoy a tour around Uganda's capital city Kampala visiting its iconic sites and booming nightlife. Maybe you prefer a tour revolving food and culture. Let us know and guaranteed we can put together the perfect itinerary. You may choose to do some of these tours using a private vehicle or a boda-boda(motorcycle-taxi) with a driver-guide. You may want to take a city tour bus, this too is possible.
For those with good energy biking through some areas are also very fun. Central Uganda has plenty to offer, so planning a daily itinerary will be based on your availability. Here is a short recommended list of activities to choose from but really if you let us know what you'd be interested in most likely central Uganda has something for you.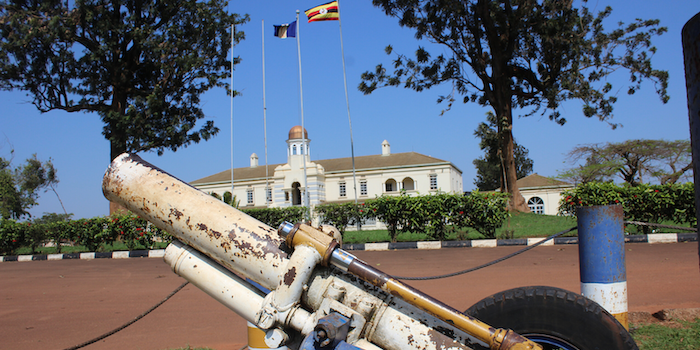 Kabaka's Palace
A fireplace has been burning since inception of Buganda Kingdom and continues until the king's death. The palace was attacked in the 70s and an adjacent site became a prison and torture chamber.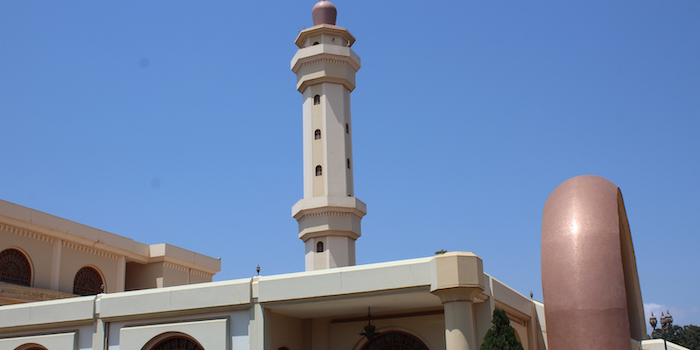 Gaddafi National Mosque
The Uganda National Mosque aka the Gaddafi National Mosque commissioned the mosque as a gift to Uganda by Colonel Muammar Gaddafi of Libya, and for the benefit of the Muslim population.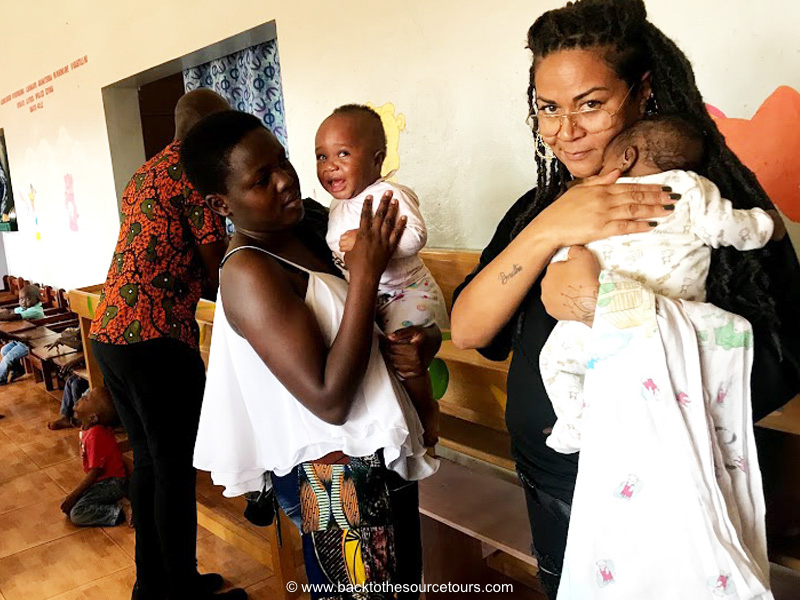 Baby Orphanage
The orphanage is overwhelmed with abandoned babies. Spend some time hugging, playing, and feeding the babies who are very much in need of perfection and the touch of caring hands.
Kasubi Royal Tombs
The Tombs are an active religious place in the Buganda Kingdom. This is the burial grounds for the previous 4 Kabakas(Kings), the Kabaka carried out important centuries-old rituals here.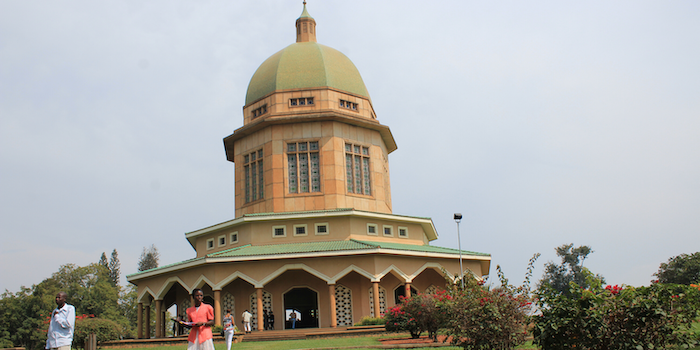 Bahai Temple
A park-like environment attracts many people who sit on the grass and have a peaceful moment.
Take a tour around the grounds as well as the worship house and hear about its history.
Namugongo Shrine
A memorial place where 22 Catholic young men were burnt to ashes after rebelling against Kabaka Mwanga when he ordered them to stop worshipping the missionary's preached God of heaven but in vain.
Uganda National Museum
Enjoy the rich galleries of this national museum displaying Uganda's indigenous ethnography, culture, archaeology, early history, science, and indigenous music instruments among other artifacts.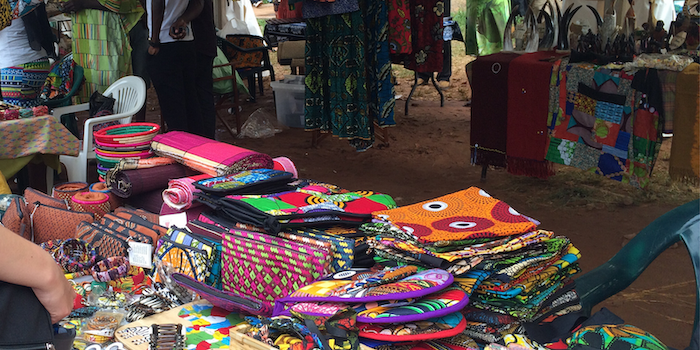 National Theatre Market
Start shopping for family/friends back home. At any of these markets, you will find quality souvenirs fairly priced. National Theatre Market and the Buganda Road Craft Market has products for all ages and sexes..
You can make a full day out of the sites listed below. Along that path, you will pass by other monuments and interesting sites based on your preferred interests. The city of Kampala has a plethora of history, art, music, culture, foods, and religious locations.
Kampala also has several scheduled events and/or concerts worth attending.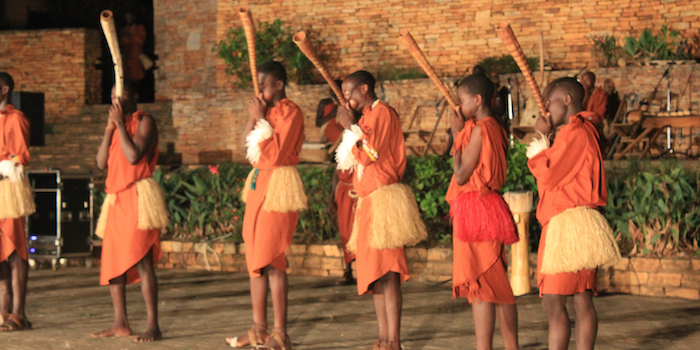 Ndere Cultural Centre
Ndere Cultural Centre is home to Uganda's best cultural dance groups, Ndere Troupe. Enjoy a delicious dinner buffet-style over a spectacular cultural song and dance performance perfect for all ages.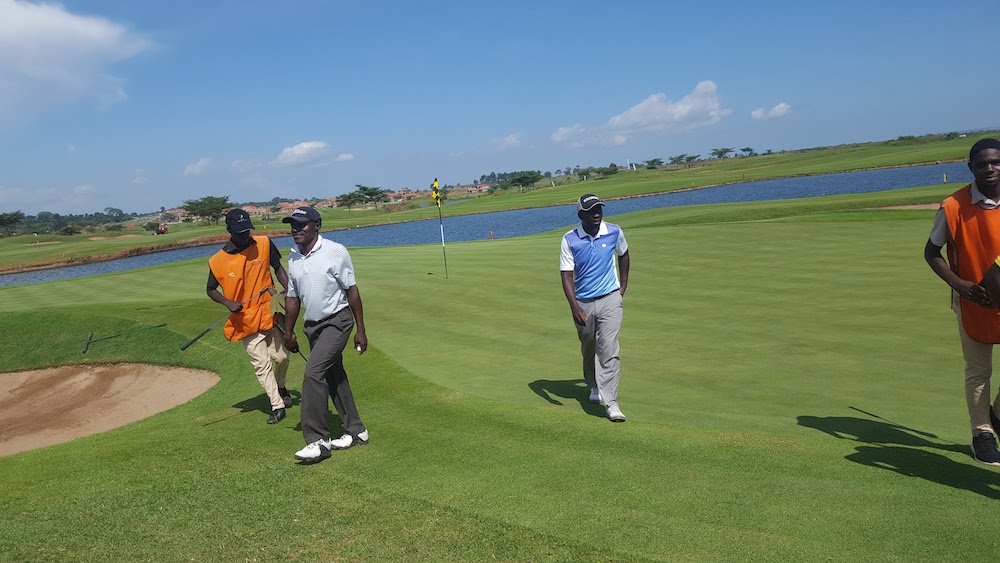 Is Golfing your thing?
There are several golf courses in Central Uganda. In Kampala is the Uganda Golf Club, a par 72 stretching over 7,200 yards. Others are in Kajjansi & Entebbe. Courses playable all year round.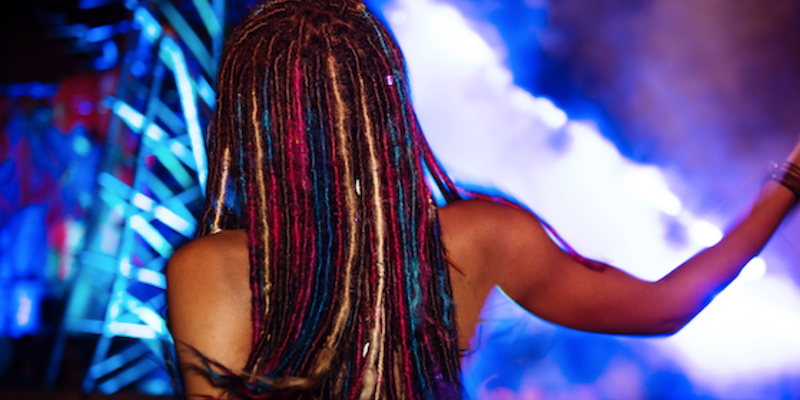 Party Central of East Africa
The Kampala night scene is one of a kind and truly the city that never sleeps with 7 days a week of nightly activities. We can schedule and reserve tables to include finding you some friends to keep you company.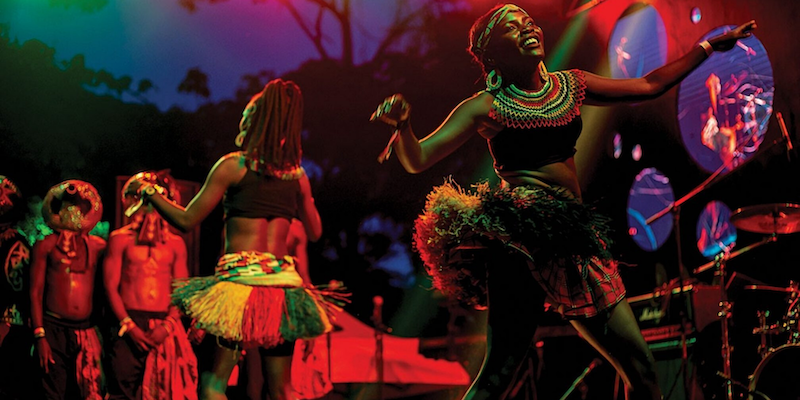 Festivities | Concerts | Events
Events are always a fun way to base your Central Uganda travel dates. With events like food festivals, musical concerts, party buses, carnivals, expos, fashion shows, etc. Let us know your interest.
Things to do nearby: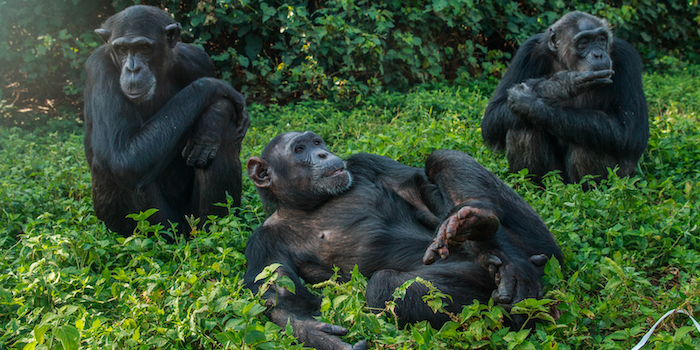 Ngamba Island Chimpanzee Sanctuary
This wildlife sanctuary is a great choice that includes a short 45-mins boat cruise on Lake Victoria and crossing the Equator over water.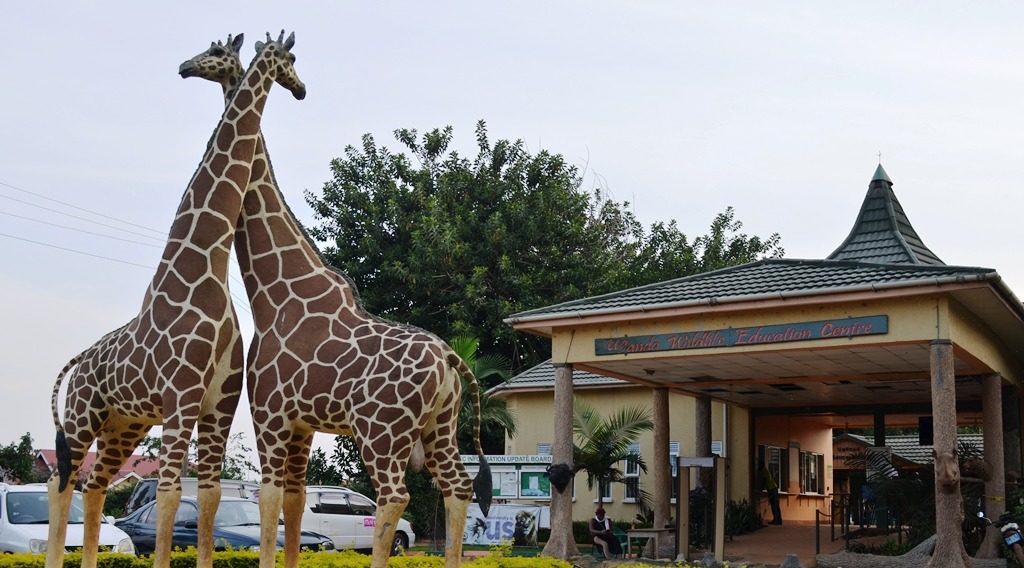 Uganda Wildlife and Educational Center
This wildlife educational center is located in Entebbe and a great place to learn about Uganda's indigenous wildlife and their rescue and release programs.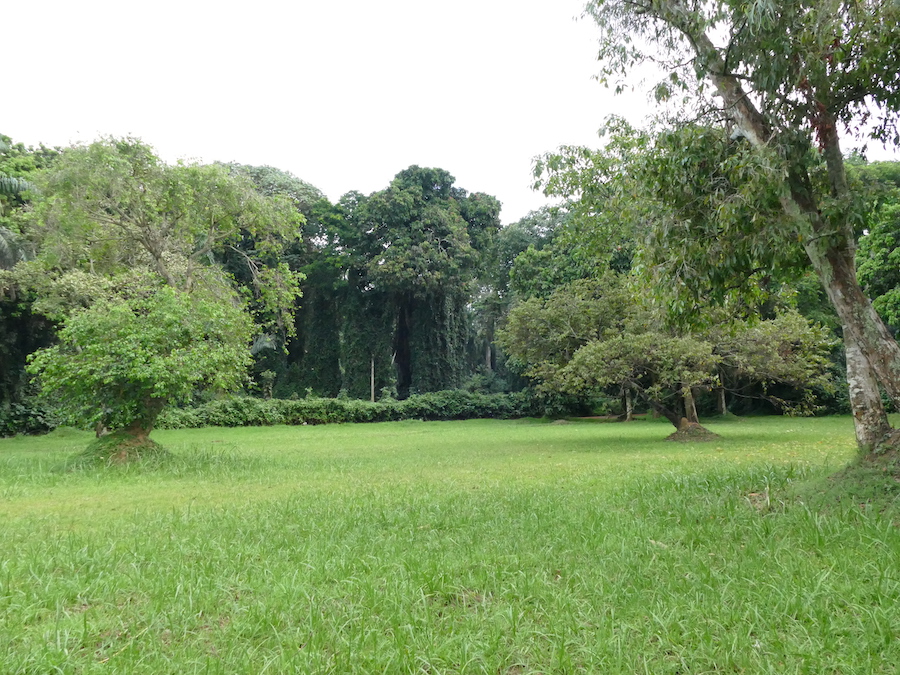 Botanical Gardens
The Botanical Gardens is located in Entebbe a short ride from the airport. A great way to spend a few hours including a walk through their forest zone and loads of wildlife viewing.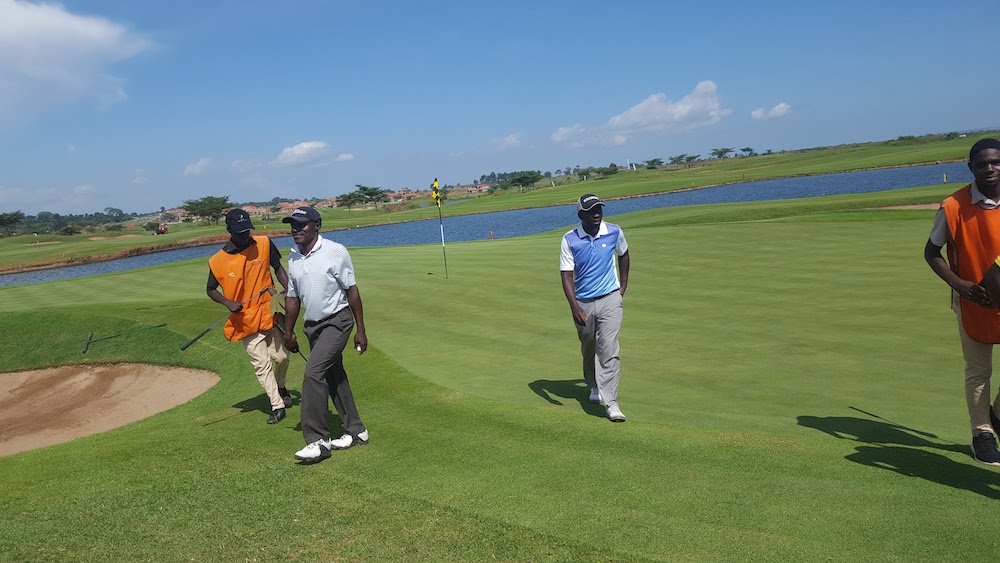 Is Golfing your thing?
There are several golf courses in Central Uganda. In Kampala is the Uganda Golf Club, a par 72 stretching over 7,200 yards. Others are in Kajjansi & Entebbe. Courses playable all year round.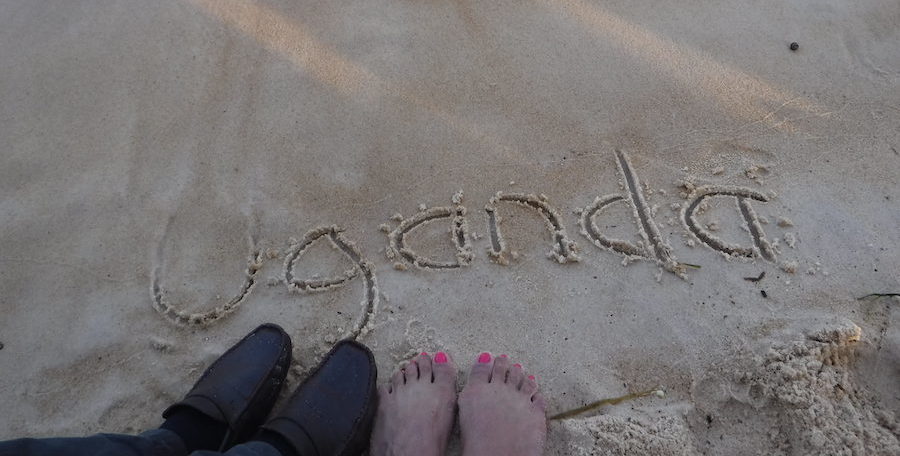 Entebbe Beachside
Visit the Entebbe Lake Victoria beaches and eat fresh fish in any of the many beachfront hotels and/or restaurants/lounges.
There are several other wildlife sanctuaries. Let us know your preferences and we will coordinate a perfect tour for you.
Places like Jinja and Mukono are a short drive from Kampala and include even more activities you can add to this itinerary like zip-linning. Check out these activities you can include.